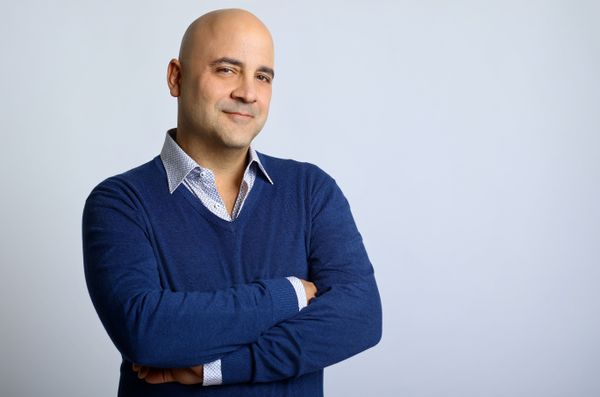 Pianist and composer Vicente Avella has been writing and performing internationally since 1998. Born and raised in Caracas, Venezuela, he has scored numerous independent films, orchestrated and worked on music production for major network television shows including Family Guy (FOX) and American Dad (FOX), and written music for worldwide advertising including Intel, Aramco (Saudi Arabia), Red Bull Air Race World Championship (Brazil), and official branding for FPC Sports Channel (Colombia). The Boston Globe described Avella's composition work as "good taste unto genius . . . Not everybody could write like this and never come up with a cliché."
In 2013, Avella released his debut CD, All the Days of My Life: The Wedding Album, produced by Grammy Award winner Will Ackerman, founder of Windham Hill Records. The record received multiple awards including Best Solo Piano Album from One World Music Awards and an Award of Excellence for Instrumental Performance Solo from Global Music Awards. Global Music Awards called it "Stunningly performed, fresh, beautifully arranged and magical." The single Bridal March charted #1 on iTunes and also as the #1 Bridal March on YouTube, where it's received over 2M views. 
In 2018, following the success of All the Days of My Life, Avella released his second full-length album, Rising. Hailed by the critics as "a masterpiece", the record was mixed by Michael Seberich (Ludovico Einaudi, Claudio Abbado) and went on to chart at #2 on the Zone Music Reporter's Top 100 Radio Charts. The album won two Silver Medals from the Global Music Awards, received nominations from the Hollywood Music in Media Awards, SoloPiano.com and was selected as one of Audiosyncracy's Best of 2018.
Most recently, Avella's creativity has taken a different turn as he explores music inspired by the physical properties of light. In his own words "I went about creating the music in this album in a way that would remain truthful and respectful to the science. That being said, I am not a scientist nor a physicist so the result is more of a reflection of my own life experiences as seen through the physics of light". The critics have already called it "one of the most rewarding albums of his career" and Radiance and Ultraviolet, two of the singles from the album, have received multiple awards and nominations including two Bronze Medal Awards from the Global Music Awards, and two nominations from the InterContinental Music Awards.  
An instructor at Berklee College of Music's Online Extension and an adjunct faculty at Antelope Valley College, Avella completed his master's degree in music composition at the Eastman School of Music, and received his bachelor's degree in piano performance from Indiana University. He currently resides with his wife and children in Los Angeles.
AWARDS / RECOGNITIONS 
FILM MUSIC
ASCAP Awards, 2006, 2007, 2008, 2009, 2010, 2011, 2012, 2013

Society of Composer's & Lyricists Mentor Program, 2007

Sundance Institute Composers Lab, 2005, Finalist

International Festival of Cinema & Technology, Best Original Soundtrack in an Animation, 2003, 2nd Place

Turner Classic Movies Young Film Composers Competition, 2001, Finalist

BMI's Pete Carpenter Fellowship Award, 1999, Finalist
CONCERT MUSIC
Meet the Composer, 2003, Grant

IBLA International Music Foundation, 2002, Title of Distinguished Musician

Waging Peace through Singing, 2002, Finalist

ASCAP's Morton Gould Young Composer Award, 2000, Finalist

Bernard and Rose Sernoffsky Composition Prize, 1998, Winner

International Composition Competition for Young Composers ALEA III, 1997, 2nd Place
ACADEMIC AWARDS
Eastman School of Music, 1996-98, Fellowship

Shepherd School of Music, 1995-96, Fellowship